Staff
Our dedicated staff members are here to provide support, compassion, and information to help you through your journey of grief and the celebration of your loved one's life.
McWilliams Funeral Home, Inc.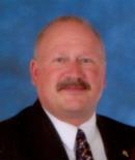 Wayne B. McWilliams, CFSP
Director
Wayne is a second generation funeral director who has spent his entire life in funeral service. He graduated from Michigan State University in 1976 and the California College of Mortuary Science in 1977 and then received his Michigan mortuary license. Wayne is a member of the National Funeral Directors Association, the Michigan Funeral Directors Association, and the Michigan Embalmers Society. In 2006 he was awarded the designation of Certified Funeral Service Practitioner (CFSP), by the Acadamey of Professional Funeral Service Practice (APFSP). Locally he is involved actively with Huron Shores Fellowship, Alpena Evening Lions Club, SUVCW, Alpena-Hopper Lodge #199, Alpena Shrine Club, and the McWilliams Family sponsors a team to raise money for the American Cancer Society during the Realy for Life and Friends Together. He is currently the Immediate Past President of the Michigan Funeral Directors Association having served as President from 2016 - 2017.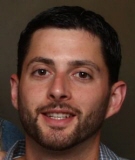 Wm. Faircloth
Owner/Funeral Director
jeff@mcwilliamsfuneralhome.biz
Jeff graduated from American Academy McAllister Institute in New York City and is a licensed funeral director in Michigan. "I never envisioned being a funeral director, however after helping my father in-law Wayne assist families during such a difficult time, I felt a calling toward this ministry. Families place their loved ones in our care and that is an honor I am both grateful for and take very seriously.